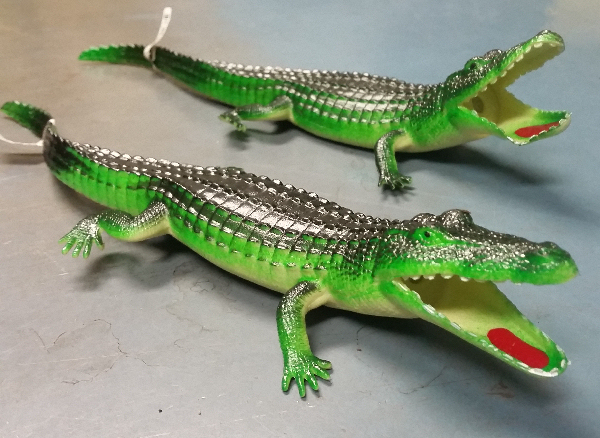 Why the name Squeaktoy?
I had just graduated college and I had packed everything I owned into a 1981 Honda Civic Hatchback. I did not have a place to go, but I knew what I wanted to do. I wanted to be a 2-d character animator.
So I crashed on many couches and lived out of my car. I worked at a small children's education cd-rom company by day, and worked on animated pencil tests by night. I drove around LA doing tests at the various animation studios and all the while my squeak toy crocodile Frank was hanging out on my dashboard, baking in the summer sun.
I still have Frank. He sits by my Cintiq in my office, and he reminds me that everyone has a story only they can tell. It just takes perseverance, hard work, some attention to craft and a slice of humor to wash it down.
What story do you have that needs to be told?